Partner & Louisville Personal Injury Lawyer
---
Brian D. Cook is a founding member and partner at Bahe Cook Cantley & Nefzger PLC. He focuses his legal practice on helping people that have been harmed by the carelessness and poor decisions of others. Brian recognizes that even when there is an accident, it almost always involved a choice by an individual or a company to take the less safe path, to cut corners, or to do what was easier instead of what was safer. When people and companies make choices like these that are not focused on the safety of others and those decisions hurt someone else, Brian's experience helps those that are hurt to pick up the pieces and try to put their lives back together.
Those efforts to help injured people recover almost always begin by confronting the people or companies that caused the harm and their insurance companies. Sometimes things can be worked out, but other times these situations can become a real battle. Fortunately, these are battles that Brian is able to wage on behalf of his clients through years of experience, education, and training.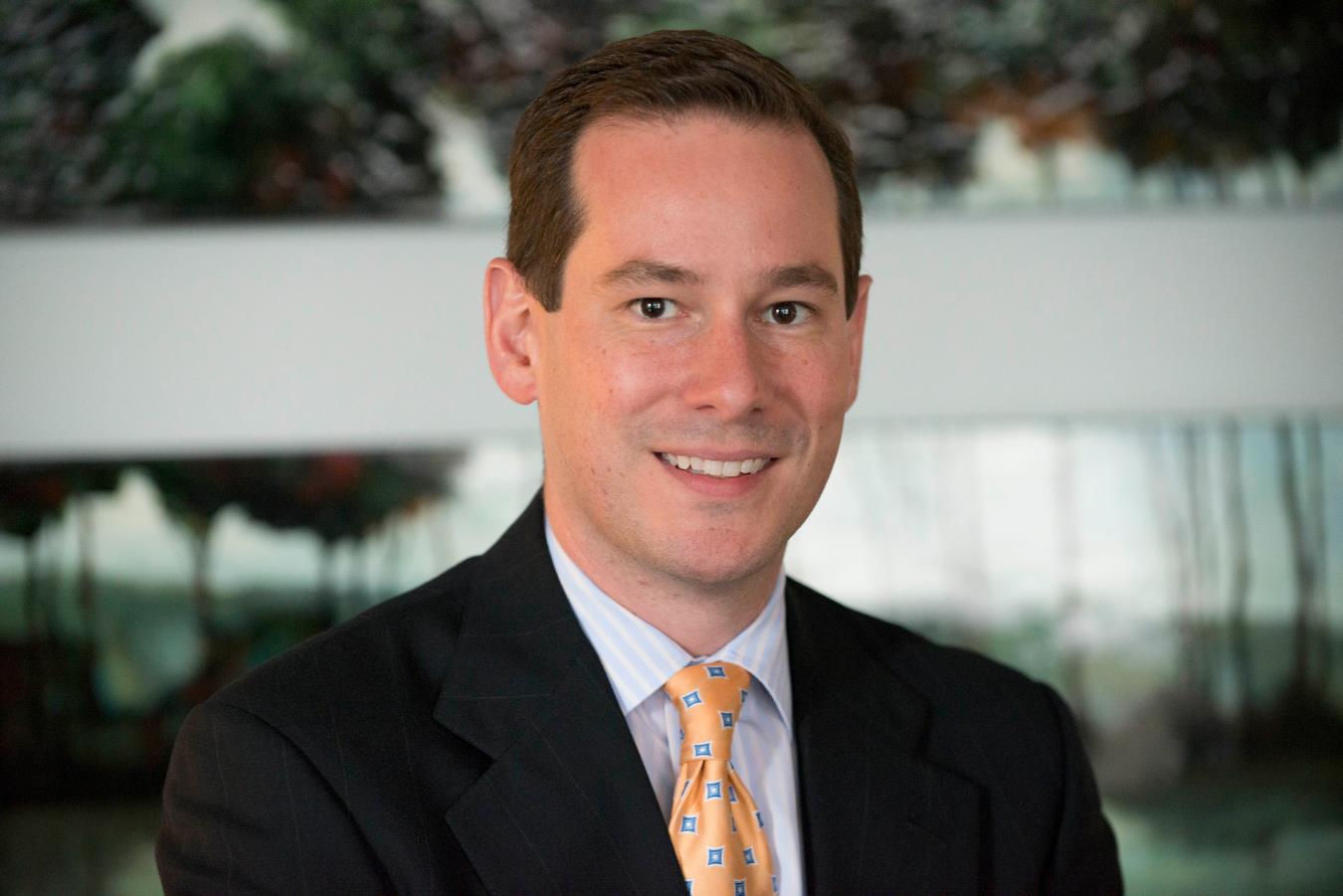 Background & Practice
Brian began his legal career as a corporate and insurance defense litigation attorney for a large firm in Louisville, Kentucky where he focused on trucking accidents, catastrophic motor vehicle cases, premises liability claims, and many other types of injuries. This experience working for those that caused the harm (and the insurance companies that tried to protect them) provided him with the tools to help the injured prosecute their claims effectively. He can now use that experience to anticipate and head off many of the tactics and strategies used by these companies and their insurers to the benefit of his clients.
Rather than continuing to protect those that caused harm and help them dodge responsibility for their poor decisions, Brian and others in the firm struck out on their own over a decade ago to form a firm that would dedicate itself to upholding the rights of those that were injured, speaking for those that could not speak for themselves, and standing up to corporate bullying
Questions or Comments? Please reach out to me!
A Reputation for Successful Cases
Today, Brian and the lawyers at BCCN have helped thousands of clients stand up for themselves.
These cases and others involved settlements and verdicts in the following amounts that Brian has recovered for his clients.
In all, Brian has recovered millions of dollars on behalf of clients to help them try to fix the harms they have suffered. In fact, he is a member of the prestigious Million Dollar Advocates Forum. The Million Dollar Advocates Forum is recognized as one of the most prestigious groups of trial lawyers in the United States. Membership is limited to attorneys who have won million and multi-million dollar verdicts and settlements. The organization was founded in 1993 and there are approximately 3000 members located throughout the country. Fewer than 1% of U.S. lawyers are members.
However, whether the case is worth $1,000,000 or $10,000, Brian understands that every client's case is the most important case. No exceptions.
Dedicated & Knowledgeable Counsel
Brian has been an early adopter of iPad and other "legal technology" in the courtroom to help his clients. In fact, he has been asked to speak at many local, regional, and national seminars (including the Louisville Bar Association, Kentucky Justice Association, and American Association for Justice) on the topics of technology in the practice of law, the use of iPads and other wireless technology in trial and pre-trial setting, and other methods of digital audio/visual presentation inside and outside of court.
Brian is also active in his community. He currently serves as Chairman of the Board of Trustees at Louisville Collegiate School, one of the metro area's premier JK-12 college preparatory schools. He also supports other charitable and civic organizations as well, including the Bobby Petrino Family Foundation, The Healing Place, Kentucky Bar Foundation, Legal Aid Society, Louisville Science Center, Louisville Zoo, Salvation Army, Sweet Sleep International, World Wildlife Foundation, and others.
In addition to litigation and trial experience, education has also played a role in Brian's ability to help clients recover. He attended law school at Emory University in Atlanta, Georgia, where he earned his Juris Doctor (J.D.) degree. While there, he served as president of the law school's legal fraternity, Phi Alpha Delta. Mr. Cook was also part of a joint-degree program between the School of Law and School of Theology, and received a Master's Degree in Theological Studies (M.T.S.) from Candler School of Theology while at Emory. Prior to attending law and theology school Mr. Cook received and dual Bachelor of Arts (B.A.) degree in government and religion at Centre College in Danville, Kentucky.
Brian now lives in Louisville with his wife and two daughters. As a lifelong resident of Louisville, Kentucky, Brian is dedicated to helping injury and accident victims in Louisville and around the Commonwealth of Kentucky obtain justice under the law.
$2.237 Million
$1.1 Million
$800,000
$675,000
$500,000

$315,000

$312,500
$300,000
$300,000

$275,000

$250,000
$200,000
$200,000
$195,000 and many others
Brian served as lead counsel in a case involving a young college student who was killed when ejected from a vehicle. The case involved multiple, complex coverage issues including obtaining compensation for the family from liability, uninsured, underinsured, and no-fault motorist policies.
Brian served as lead counsel in a case involving the sexual abuse of a patient at a Louisville-area hospital. The abuser was an employee of the hospital who had been previously reprimanded for inappropriate sexual behavior with co-employees. The client was one of several women who were assaulted. Brian helped hold the hospital accountable for continuing to employ a known risk and by trying to cover up the abuse from police, prosecutors and the state inspector's office.
Brian served as lead counsel on a case involving the fall of a patient at a rural regional hospital, causing a shattered hip and months of rehabilitation. He successfully argued that the facility violated its own policies and procedures by failing to aid the client in moving from the bed to the bathroom without assistance, causing the severe injuries.
Brian served as co-lead counsel on a case involving the death of an inmate at a Kentucky metro jail facility. The facility and its third-party medical provider failed to provide adequate medical care to the inmate who eventually died a horrific death from dehydration. The deceased was survived by three minor children who will now have financially secure futures, despite the loss of their mother.
Brian served as lead counsel on a motor vehicle vs. pedestrian case involving multiple orthopedic injuries as well as traumatic brain injuries. The client was mowing his lawn when he was struck by an elderly driver whose vision was blinded by the sun. The money that was recovered is helping the client adjust to a life with permanent brain injuries and served as seed money for the client to found a small company to try and remain independent in life.
Brian served as lead counsel on a boating accident involving the death of a man who was killed by being run over by a pontoon boat while training for an Iron Man competition in Western Kentucky. The case was also notable because the deceased was from Germany and completing the case involved the resolution of some very complex probate and estate issues.
Brian served as lead counsel on a case involving a severe job-site accident where approximately 4,000 lbs. of plate windows were dropped on his client's legs, pinning him inside of a tractor trailer and crushing his lower legs. The client, a truck driver, sustained permanent nerve damage to his legs leaving him with injuries that affected his ability to work and left him with a drop-foot.
Brian served as co-lead counsel on a motorcycle accident in Oldham County, Kentucky. The client was killed when another vehicle pulled in front of him into a shopping center. The deceased was survived by a wife and two small children. The case involved allegations that the client was at fault himself, but was successfully resolved despite this difficult hurdle.
Brian served as lead counsel in a case involving a young man who was overprescribed methadone and other pain killers by a Northern Kentucky doctor, ultimately resulting in his death from an overdose. The doctor in the case was involved in the death of almost a dozen other patients and was under both criminal investigation and disciplinary action by the state medical licensure board. In addition to helping this family, Brian is proud to have played some small part in helping stop the spread of prescription drug abuse by proving the dangers of an out of control physician.
Brian served as lead counsel in a motor vehicle accident involving a vehicle turning in front of the client's vehicle. The client's injuries included a completed shattered hip and pelvis and required months of bed rest and rehabilitation.
Juris Doctor, Emory University, 2002
BA, Centre College, 1998
Jurisdictions Admitted to Practice:
Kentucky State Courts, 2002
Western District of Kentucky - Federal, 2002
Eastern District of Kentucky - Federal, 2003
Professional & Bar Association Memberships:
Kentucky Bar Association - Membership No. 89365 - Member Since: 2002
Louisville Bar Association - Membership No. 9194 - Member Since: 2002
Kentucky Justice Association - Member Since: 2006
American Association for Justice - Member Since: 2009
Million Dollar Advocates Forum