Partner & Louisville Personal Injury Lawyer
---
Vanessa Cantley is a trial attorney with an unwavering passion for justice. Justice isn't just a word or a slogan to Vanessa. It's what our nation's founders risked their lives for. It's what separates us from the cheaters, the bullies, and the barbarians. It's what drives not only her law practice but her life. This viewpoint has helped Vanessa experience great success representing injured individuals and families in Louisville, Kentucky and Indiana state and federal courts.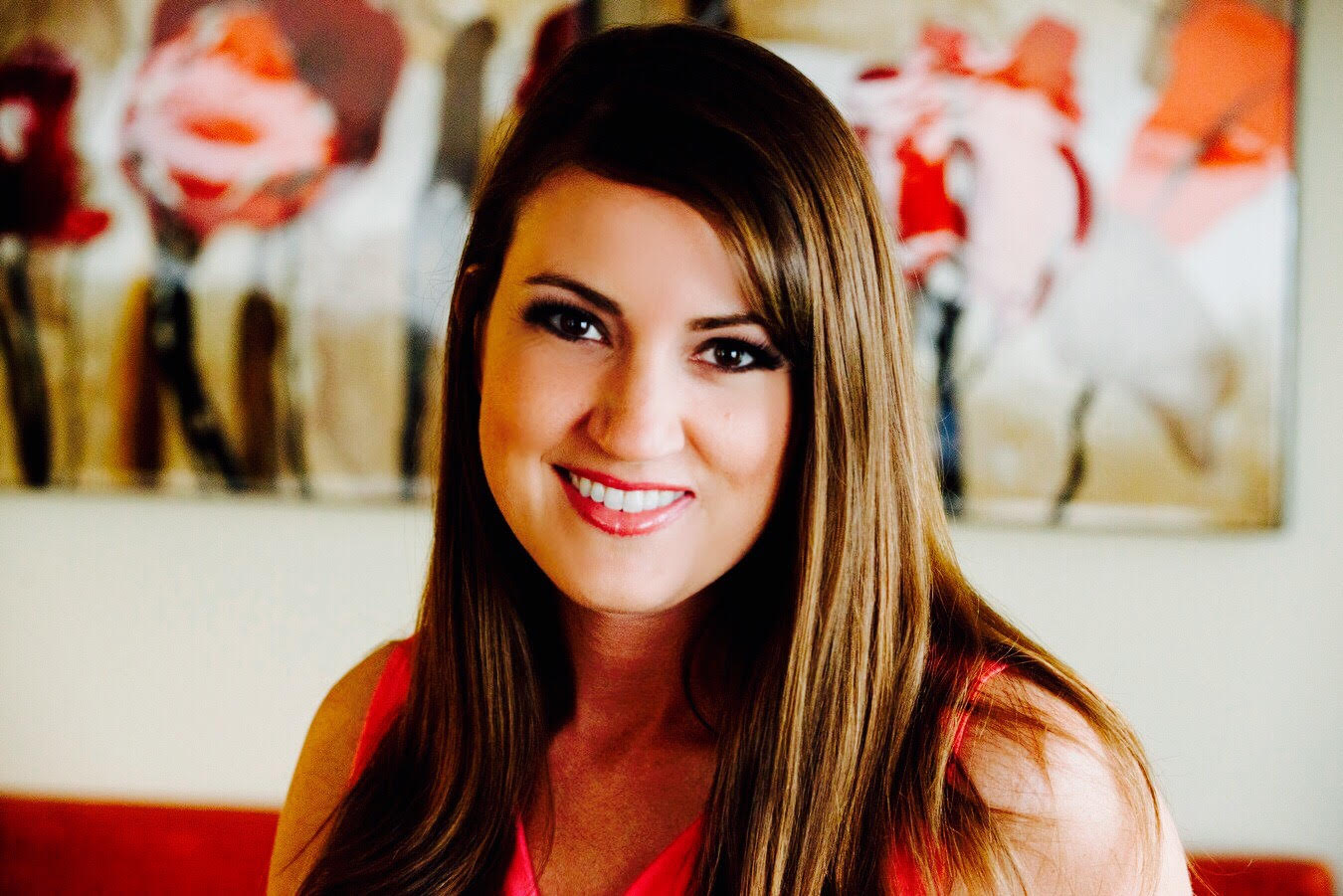 Professional Practice
In addition to Vanessa's successes at trial, she has also negotiated millions of dollars in settlements for clients: from babies not yet born, to elderly residents of nursing homes and assisted living facilities.
Vanessa also has valuable legal experience from the defense perspective.
She clerked for Frost Brown Todd, LLC, the largest defense firm in the region, while in law school, and was offered a position upon graduation. However, Vanessa decided early in her career that she wanted to represent injured people rather than insurance companies or big corporations. That decision led her to decline that offer and others to join the most prestigious defense firms in the region as a practicing attorney. Today, she only represents individuals and families.
Legal Background
Vanessa earned her Juris Doctor (J.D.) degree from the Louis D. Brandeis School of Law at the University of Louisville, graduating with honors. While in law school, she was elected by the law school student body to serve as their President. She was a member of the American Trial Lawyers Association mock trial team and the National Moot Court Team and earned the highest grade in her class for Trial Practice. Vanessa also founded the nation's first Student Bar Foundation, which now serves as a model to other law schools nationwide.
Vanessa holds two Bachelor of Arts (B.A.) degrees, one in Psychology and another in Sociology, from Bellarmine College where she graduated with honors. While at Bellarmine, Vanessa was a four-year member of the American Mock Trial Association program. She earned top attorney in the nation honors for two years from thousands of students, an honor that has not been achieved by any other competitor in over 30 years since the program's inception. Vanessa was also a member of the National Championship Team during her senior year. On the road to a national championship, her team bested many elite programs such as Harvard, Yale, Stanford, Princeton, and over 300 other schools.
Associations & Honors
Vanessa was recently certified as a life member of both the Million Dollar Advocates Forum and the Multi-Million Dollar Advocates Forum of the Top Trial Lawyers of America. The Million Dollar Advocates Forum is recognized as one of the most prestigious groups of trial lawyers in the United States. Membership is limited to attorneys who have won million and multi-million dollar verdicts and settlements. The organization was founded in 1993 and there are approximately 3000 members located throughout the country. Fewer than 1% of U.S. lawyers are members.
Vanessa is consistently voted by her peers as one of Louisville's top plaintiff's personal injury attorneys. This distinction is recognized in a poll conducted by Louisville Magazine. Vanessa has also been named a Kentucky Super Lawyers® every year since 2013, and is the youngest plaintiff's injury attorney to earn the recognition. Of the thousands of practicing attorneys in the Commonwealth, Vanessa has been named to the elite SuperLawyers list of "Top 50" attorneys in Kentucky for the past two years.
Knowledgeable Counsel
Vanessa currently serves as President-Elect of the Kentucky Justice Association (KJA)– a statewide organization of her peers - and the Louisville Bar Foundation. She is regularly called upon by the KJA to debate the issue of tort reform in the media and other public forums. She also testifies in Kentucky House and Senate committees for or against bills that effect the civil justice system and injured individuals' rights.
In 2017, Vanessa founded "Empathy in Action," (EIA) a non-profit organization which will focus on community-oriented programming to unify the greater Louisville area despite residential, financial, religious, cultural, political and physical differences. Vanessa is proud to announce the opening of EIA in January 2018 at 1310 Bardstown Road in the Highlands community of Louisville, Kentucky. Please follow Empathy in Action on social media for updates!
Vanessa grew up in a small town in Indiana, where she is also licensed to practice law. She currently resides in Louisville, Kentucky with her husband and their two sons. Vanessa's greatest pride, aside from her family, is the relationship she enjoys with her clients, both current and former--many of whom have become good friends.
VANESSA'S LITIGATION PRACTICE FOCUSES ON CATASTROPHIC INJURY ACTIONS INCLUDING...
Car accidents
Truck accidents
Wrongful death
Defective products
Nursing home neglect or abuse
Professional malpractice
She also represents select victims of employment discrimination and wrongful termination. Vanessa has been featured on the news many times over the last several years for her pro bono work representing victims of bullying in schools, and she is often called upon by local news outlets to provide legal analysis of current events and cases covered by the media.
Since 2011, Vanessa has developed a trial practice consisting of trying cases for other attorneys when settlement negotiations have failed. Vanessa has been described by her colleagues in legal blogs and trial skills seminars as "intrepid," "truly gifted in the courtroom," and as having an "unmatched ability to connect with people." She is often referred cases by judges in whose courts she has tried cases - something Vanessa considers the highest compliment.
"I just wanted to say how much we appreciated the skill and knowledge you showed on Monday and all the work you've put in before Monday. It was obvious a lot of time and work went into our case. You can't understand how it feels to have someone fight for justice on our child's behalf. Thank you is not enough but we do thank you! We want you to know how grateful we are to you for what you are doing for Stephen's memory, for us, and for the children in this county." – Sheila P.
"I can't thank you enough for your thoughtfulness and your concern. It is people like you that make me believe that there is still hope for this world." – Steve G.
"Thank you for caring when . . . at the end of the day, I know you didn't even have to. You were my voice when I could not speak. You were my words when I had way too much to say, and you were my beautifully spoken, educated mind when I felt so dumb. And you put all my broken pieces back together. And yes, for that, for you, and all that I'm forever so grateful." – Jessica C.
"We would like to thank you for everything you have done for us. We were actually able to give our children a wonderful Christmas. You will continue to be in our thoughts and prayers for all you have done for us." – Teresa and Donnie W.
"You'll never know how much you have had such an impact on my life. In such a great way, too. You are a very special person and I feel honored to have you as my attorney and friend. Thank you more than you know." – Angie S.
"You almost brought me to tears during our last conversation. I love you and your family in a special way. You took a bold step to even take on my case. You were the only person who had the courage to face [the Defendant]. For that, I am grateful. I can not thank you enough. I appreciate all your hard work." – Phyllis P.
"You are such a wonderful and skilled advocate. [Your client] is fortunate to have you as his lawyer, and I trust he was pleased with the outcome . . . I like to think I share your enthusiasm and hope it shows in what I do as much as it shows in what you do. It was a pleasure to preside at one of your trials. I hope to have the opportunity again." – State Court Trial Judge
$6.2 Million Dollar Verdict: Representing the injured victim of a defective farm machinery product. After a two-week jury trial, the jury returned a $6.2 million dollar verdict in her client's favor.
$330,000 Verdict: Representing the back seat passenger in an rear-end collision at a stop light. While the client incurred just over $6,000 in medical expenses and experienced a 6-month delay and 4-year gap in treatment, the jury awarded her $330,000.
$434,171 Verdict: Representing an independent contractor in a workplace injury. With just over $4,000 in medical expenses, the jury awarded Vanessa's client $434,171.
$1.027 Million Dollar Verdict: Representing the victim of a fall at a nursing home. Vanessa was hired by another attorney just 5 weeks before trial to take over a nursing home negligence case. Vanessa prepared and tried the case to a jury in a notoriously conservative jurisdiction. With just over $27,000 in medical expenses, the jury awarded the full amount of medical bills and an additional $1 million in pain and suffering. (The Defendants asked the jury to award Vanessa's client zero.)
$400,000 Verdict: Representing the victim of medical negligence. Vanessa tried this against an emergency room physician who failed to treat a wound properly resulting in a severe infection and emergency surgery to save the client's foot. After no offer to settle was made, Vanessa tried the case to Green County, Kentucky jury. She sought no medical expenses in the case but a total of $400,000 in total suffering and pain. The jury awarded the full amount of damages requested.
$257,017.46 Verdict: Representing the victim of a fall in the restroom of a local office building. Vanessa was asked by another attorney a month before trial to try this case against two local maintenance companies. Pre-trial offers to settle the case were $20,000 from one Defendant and $3,000 from the other, with both blaming the victim for his own injuries. The jury awarded $257,017.46 with no fault apportioned to Vanessa's client.
$190,000 Verdict: Representing the victim of a rear-end collision. Vanessa was asked by another attorney to try this case when final pre-trial settlement negotiations failed. Defendant's last offer to resolve the case was $26,000, arguing low-speed impact and minimal property damage as well as a morbidly obese plaintiff with severe pre-existing conditions. The jury awarded $190,000 after a 4-day trial.
$1.441 Million Dollar Verdict (10% comparative): Representing the driver of a vehicle who rear-ended a dump truck on a two-lane highway, Vanessa tried this case to a rural Kentucky jury. The verdict included $25,000.00 in punitive damages for the truck's out-of-service violations.
EDUCATION
Juris Doctor, The Louis D. Brandeis School of Law at the University of Louisville

Graduated with honors
President of the law school student body
Member of the American Trial Lawyers Association mock trial team
Member of the National Moot Court Team
Earned the highest grade in her class for Trial Practice
Founded the nation's first Student Bar Foundation

Bachelor of Arts in Psychology and Sociology, Bellarmine College

Graduated with honors
Member of the American Mock Trial Association program
Top attorney in the nation honors for two years
Member of the National Championship Team
Jurisdictions Admitted to Practice:
All Kentucky and Indiana state and federal courts
Southern District of West Virginia
Northern District of Texas
Memberships & Accolades
Kentucky Super Lawyers®, 2013-2017
Kentucky Super Lawyers® Top 50, 2016-2017
The Multi-Million Dollar Advocates Forum
The Million Dollar Advocates Forum
The National Top 100 Trial Lawyers
Kentucky Justice Association
President-Elect and Founder of the Women Lawyers Caucus
American Association for Justice, Inaugural Leadership Academy
President-Elect of the Louisville Bar Foundation
Frequent National Presenter on Trial Strategy and Practice